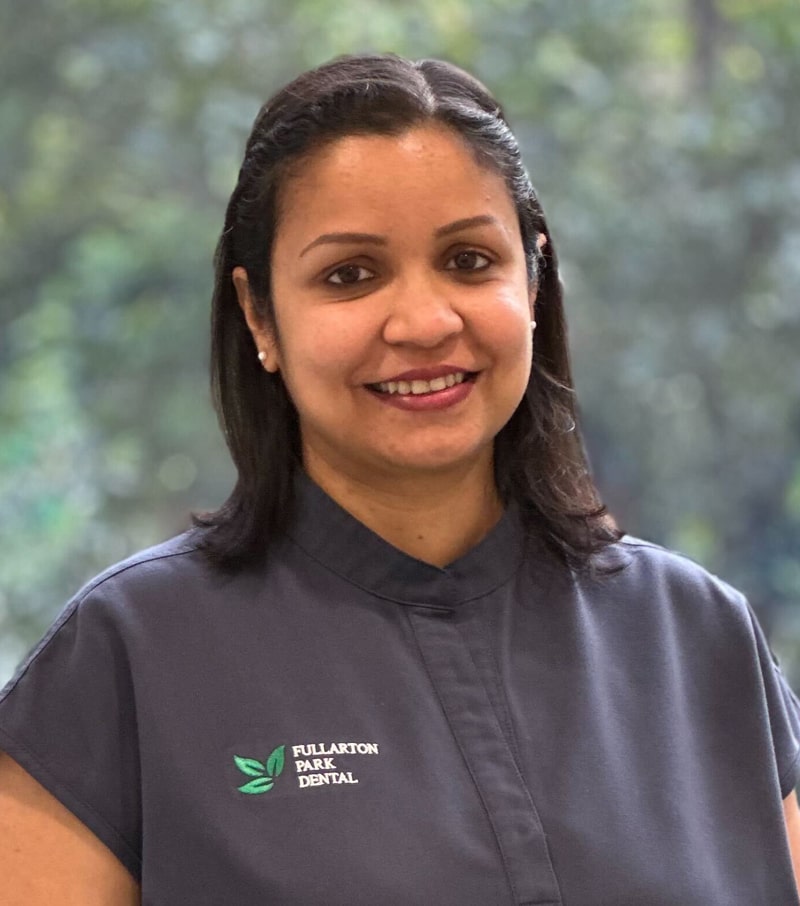 Advanced Diploma of Oral Health
Vishu is a Mum of two energetic boys and has a deep dedication and interest in looking after the dental hygiene needs of her patients. A woman of many talents, Vishu holds a Bachelor of Biotechnology from the University of Mumbai (achieved before she migrated to Australia in 2013) and is also trained as a classical dancer including as a teacher. Vishu lives locally and knows all the local hotspots to check out, be it Windy Point at sunset on a summer day or the best places to go for a dip in the ocean at Adelaide's great beaches. The rest of the Fullarton Park Dental team are more than a little envious of the delicious and varied delicacies she brings in for her lunch (best you watch your lunch box Vishu that it doesn't get "accidentally" swapped!). Quietly determined and committed to the dental care of her patients, Vishu's warm and friendly smile are a welcome sight for her patients.
Dentistry is Vishu's dream field, so she enrolled in Certificate 3 in Dental Assisting and began working in the dental sector in Melbourne. Vishu soon moved to Adelaide with a view to make it her home and got selected in a highly competitive course Advanced Diploma of Oral Health to become a Dental Hygienist.
Vishu has deep interest in providing quality care to her patients, educating them on evidence-based practices and creating awareness about good oral hygiene. She has a special interest in looking after geriatric patients.
Credentials
Qualification – Advanced Diploma of Oral Health (TAFE SA).
Academic award winner for Outstanding Clinical Practice in Preventive Oral Care by TAFE SA.
Special interests – Geriatric oral health management, dental anxiety patient management, and management of patients with periodontitis.
Get to know Vishu



Enjoys Exploring the World




Mum of 2 Young Boys




Cooking for the Family