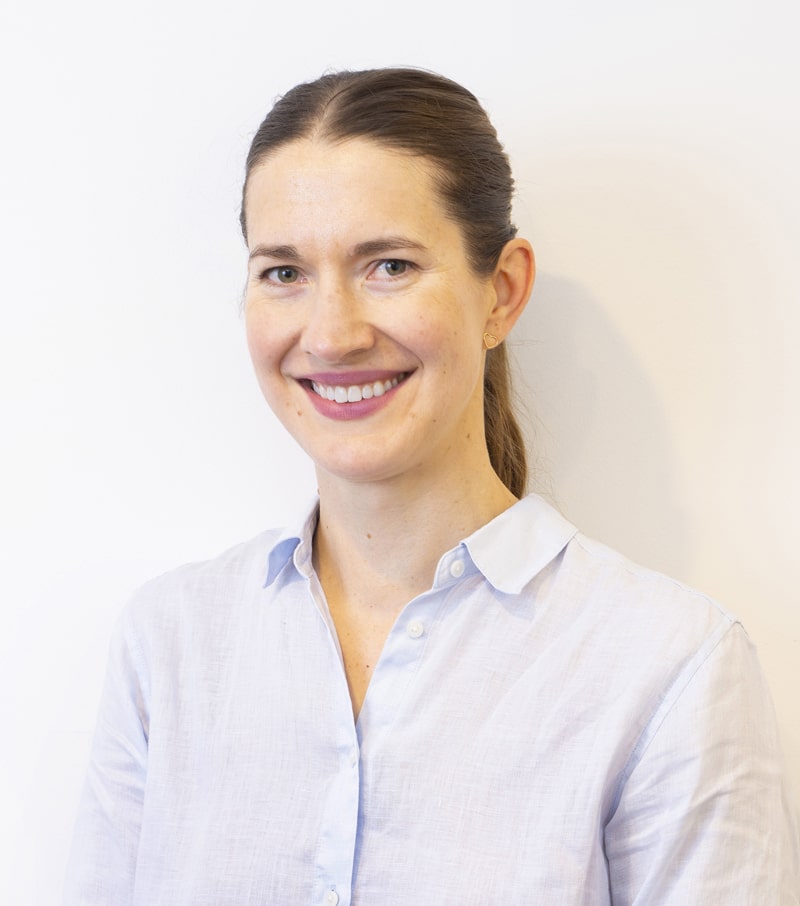 Bachelor of Dental Surgery (Adelaide)
Blessed with the creative eye of her artist father and the critical thinking of her maths teacher mother, Greta merged these inherited skills of art and science into her career as a dentist. In every photo of Greta growing up she seemed to have a paintbrush permanently affixed to her hand…. Creating, drawing, painting, and these skills have translated into her work as a dentist. Greta sees the shapes, shades and possibilities where others just see the raw structures of teeth. With her gentle touch and artistic eye, Greta is well equipped to use her dental tools to sculpt and mould her fillings and dental work into something that resembles – shall we say – a work of art.
Greta's kind and thoughtful nature make her a patient favourite, and away from dentistry she turns her creative interests to making handmade jewellery (feel free to ask to see some!) and looking after her full-of-beans daughter with her husband Michael.
Dr Greta Filosi (Schulz) joined Fullarton Park Dental in 2019 to work with her husband Michael having previously worked at St Marys and interstate. Greta is kind, thoughtful, caring and gentle.
Credentials
Qualification – Bachelor of Dental Surgery (University of Adelaide)
Worked in rural and city dental practices in NSW, Tasmania and South Australia
Clinical Tutor 3rd year Undergraduate Dental Students – University of Adelaide (previous)
Special interests- improving smiles and helping nervous people achieve a healthy mouth
Get to know Greta



Enjoys Cooking




Handmade Boutique Jewellery




Family Time