WELCOME TO FULLARTON PARK DENTAL
Family Dentist in Adelaide
Fullarton Park Dental is your local family dentist at 417 Fullarton Road in Highgate SA.
Established over 40 years, we provide excellence in dental care to the Eastern suburbs of Adelaide and surrounding communities.
Our recently renovated clinic has a relaxed and friendly atmosphere, with the latest equipment and technology. New patients welcome.
MEET THE TEAM
Our Dentists
Friendly, caring and experienced team of Dentists & Hygienists with a gentle touch.
What Others are Saying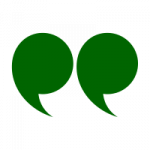 Made to Feel Comfortable
My girls (aged 5, 7 and 14) are huge fans and are excited for a visit to Fullarton Park Dental. They are made to feel comfortable and all the staff are patient and kind. Dr Filosi is their favourite because he does magic tricks and blows up glove balloons for them!
Lisa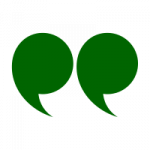 I'm in Good Hands
I've been going to Fullarton Park Dental for the last five or so years for big and small work. I've never been a fan of a trip to the dentist, like most people, haha. But I go to Fullarton Park Dental with total confidence that I'm in good hands
Sam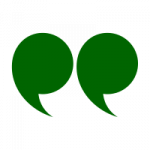 A Thorough Dental Check Up as Always!
Staff are incredibly nice and skilled at what they do 🙂 There is a reason me and my family have continued to come here for many years and will continue to do so!
Maggie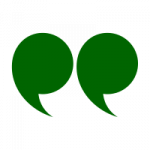 Easy and Pain Free!
Fantastic and friendly staff made my visit today exceptional. Makes going to the dentist easy and pain free!
Lena
EXCELLENCE IN DENTAL CARE
Our Services
At Fullarton Park Dental we offer all aspects of general and cosmetic dentistry to meet your individual needs..
At Fullarton Park Dental we are all about prevention which is why we recommend a check-up and clean every six...
We offer a take home Teeth Whitening treatment, this involves wearing a custom made very thin mouthguard which holds…
At Fullarton Park Dental we are very proudly child and family friendly.  We enjoy seeing all members of the family...
Emergency Care
We keep emergency appointments free every day for urgent issues such as toothaches or when you're experiencing significant pain.
Dental Anxiety
If you're feeling nervous about visiting the dentist, our team will help reduce your anxiety and help you enjoy your dental appointment
Individualised Care
We offer quality dental care you want without pushy sales tactics. We provide you with a tailored solution that's right for you.
Periodontal Care
We offer a range of customised periodontal treatments, for long lasting oral health.
Health Insurance Rebates
We accept all major health insurance funds to reduce out-of-pocket expenses. HICAPS facilities are on hand to claim your rebate on the spot.
Exceptional Dental Care
Our dental surgery utilises the latest treatments and techniques to provide exceptional care and a positive experience for all our patients.
Modern Facilities
Our recently renovated, state of the art dental practice is conveniently located on Fullarton Road in Highgate, adjacent to the greenery of Fullarton Park.
Family Friendly
Professional, caring and trusted family dentist with a gentle touch. We're child friendly and look after patients of all ages in Adelaide.
Quick Contact
Get in Touch
Find Us
Local Dentist Near You
Our practice is located adjacent Fullarton Park, near the corner of Fisher Street & Fullarton Road.