Children's Dentist Adelaide
At Fullarton Park Dental we are very proudly child and family friendly. 
We enjoy seeing all members of the family and believe that giving children a positive experience at the dentist is very important to help ensuring healthy teeth and gums for life. That's why at Fullarton Park Dental we want your child's first dental check-up to be a pleasant and positive experience. We make sure that your child's visits to the dentist will be comfortable, stress free and fun!
Our focus for children is on preventative dentistry with education and awareness on developing good lifelong dental habits. With this in mind we recommend six monthly examinations and cleans. This establishes a good foundation and can lead to good dental health for the rest of their lives.
From general check-ups and hygiene, to sports mouthguards and emergency care, our staff are highly trained and our surgeries are child friendly, equipped with the latest technology to ensure that all children can be treated with understanding and care. In 2020 we became an accredited Autism Friendly dentist after undertaking training on how to be more inclusive of children on the spectrum.
Child Dental Benefits Schedule (CDBS) Accepted
The Child Dental Benefits Schedule (CDBS) is accepted at Fullarton Park Dental. Check your child's eligibility for the Australian Government's CDBS which provides eligible children up to $1,000 over 2 calendar years to pay for a range of dental services.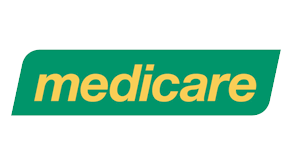 Making Your Child's Dental Visit a Positive Experience
Having your child become accustomed to visiting the dentist from an early age also helps them become more comfortable in the dental setting, which goes a long way to making sure that dental visits are positive experiences throughout their life. Kids accustomed to visiting their friendly dentist grow up comfortable and confident about visiting the dentist and motivated to maintain their teeth in the best possible health as they get older via regular visits to the dentist.
If you are looking for a fantastic experience for your child, please don't hesitate to book an appointment on 8272 5271. Our practice is conveniently located on Fullarton Road in Highgate, a 10 minute drive the centre of Adelaide.
Frequently Asked Questions
Unless there is something of concern then between the ages of 1-2 when there are a few teeth in the mouth and diet is becoming more varied is a great time to bring your child in for a check up. Keep an eye out for our regular Kid's Days which are dedicated to providing children with a fun experience at our clinic.
At a young age a child needs an adult to help to effectively clean their teeth. This is also a great opportunity to look for any changes in the normal appearance of their teeth. Small white patches, brown spots, red or swollen gums, broken or chipped teeth or any other variation to the normal is a reason to bring your child in to have a check-up.
Yes! Especially if it is tooth decay as this is a "contagious disease" and can spread to the other teeth in the mouth (not just the teeth next to the problem tooth). Also, a prematurely extracted tooth can no longer act as a space saver for the adult tooth and this can become an issue for the alignment of the adult teeth.