Fullarton Park Dental is proud to be one of the very few dental practices in Adelaide that are accredited as being Autism Friendly.
We recognise that no two people with Autism are the same, and that all people with Autism have different needs. We attempt to cater to these needs wherever possible.
Prior to the appointment, we have a series of questions we ask about the patient, in an attempt to ensure that we are best able to assist with their dental needs.
While the vast majority of our team have undertaken the training necessary to be accredited an Autism Friendly dental practice, we remain a general dental practice and are not specifically a practice for patients with Autism.
If you are making an appointment for someone with Autism, please do not book online, and instead contact us via phone on 8272 5271.
We feel that all people, including those with Autism, deserve high level dental care, and we have made efforts to be able to better serve members of the Adelaide community with Autism.
*** IMPORTANT NOTE ***
If you're booking a time for yourself or someone with Autism, please do not book online. Instead, we ask that you contact us on (08) 8272 5271 to book an appointment time. We like to prepare for any appointment prior by better understanding your specific needs and a telephone consultation prior (completely free of charge) is helpful in doing so to best assess how we can help you.
VIDEO TRANSCRIPT
Hello my name is Michael Filosi.
I'm one of the dentists at Fullarton Park Dental.
Recently our practice underwent accreditation with Autism SA whereby we committed to the Autism Friendly Charter and that meant that all of our team went through the training for that.
And it was a really, really worthwhile and great experience.
It's something I have a little bit of personal knowledge of in a sense that my daughter Sasha was diagnosed with autism about a year ago.
So it's something that I'm still learning a lot about and I realised that as a practice it's something that maybe for patients with autism that maybe there's ways that we can look after their dental care better and have that more awareness of that and what the specific needs are, of those with autism.
Being autism friendly was a really terrific undertaking that we've all committed to doing and have done and we're really proud now that we're listed on the Autism SA website, as being members of that. So yeah, really thrilled with that.
If you or anyone in your family has autism and you think that they'd like to see a dentist who has some specific awareness of that and has done a bit of extra training around that we'd love to meet them.
All of our staff have completed it and we've put in place a few different things to try and help to provide the very best level of care we can for those with autism.
So I'm Michael from Fullarton Park Dental if we can help you at all please give us a call on 8272 5271.
We look forward to seeing you soon.
Okay, bye.
What Patients Say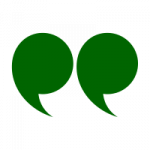 The Dentist was Fantastic!
This was the reply from my 6-year-old autistic daughter after her appointment at Fullarton Park Dental. Her big grin belied the fact that she had been a ball of anxiety before the appointment. The whole team at Fullarton Park Dental helped me and my daughter feel welcomed and confident that she would have the support she needed to feel safe at the dentist. Thank you so much for advocating for and supporting people with differentiated needs!
Tara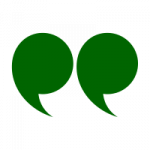 addressed my sensory needs
I found this practice by accident on Google I didn't know there was a dental place that caters for autistic people as I have autism and needed a dentist and hygienist that understood I don't like the sound of drills the staff were friendly and helpful listening to my concerns and did an excellent job to make me feel comfortable and addressed my sensory needs I was placed in a room that is less clinical than other dentists rooms it overlooked these beautiful trees my thanks to everyone involved in helping me get my teeth looked after
Mike