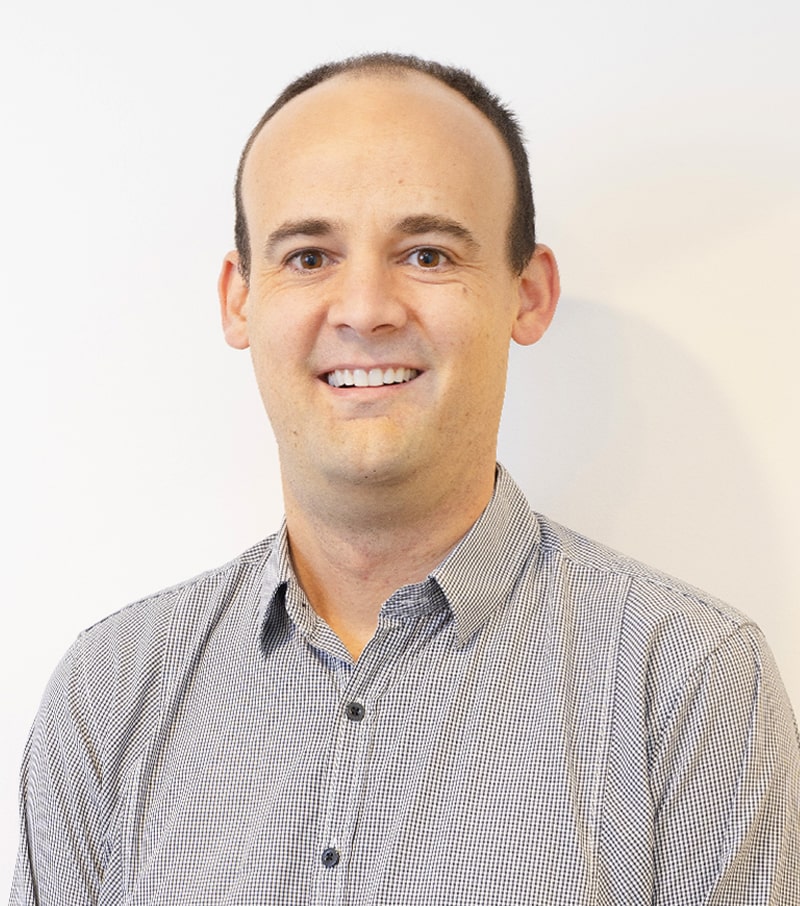 Bachelor of Dental Surgery (Adelaide) GradDipBusAdmin (UniSA)
Michael is a fully-fledged, card-carrying nerd, and he would not have it any other way. He loves to solve hard, interesting, meaningful problems and is ever curious about how to do things better and dive deeper into those areas of life that interest him. A dentist by profession and training, Michael turned a slightly worn-down dental practice with a big heart and great bones into an eight surgery (and counting) facility in the heart of the inner Eastern suburbs of Adelaide. When others zigged, Michael zagged. Forget about hard sells and "pushing" dental treatment on patients, Michael decided that Fullarton Park Dental would focus on looking after people, doing the right thing, and trust that patients would tell their friends and family. Guess what? It worked.
A husband to Greta (also a dentist) and father to a six-year-old daughter, Michael spends his spare time reading and indulging his love of the twin joys of learning and play – be that a board game, a magic trick, a basketball scrimmage with friends, or building a treehouse. Not sure where he is in a crowd? Look for the tallest person in the room, and it is probably Michael.
Michael graduated with a Bachelor of Dental Surgery from University of Adelaide in 2006, and also holds a Graduate Diploma in Business Management from University of South Australia. Michael joined Fullarton Park Dental in 2015 and has worked as a general dentist for 16 years in three different states. In 2022 Michael became Clinical Director and is responsible for overseeing the clinical care provided to all of the patients of Fullarton Park Dental.
Credentials
Qualification – Bachelor of Dental Surgery (University of Adelaide).
Qualification – Graduate Diploma in Business Administration (University of South Australia).
Clinical Tutor 3rd year Undergraduate Dental Students – University of Adelaide (previous).
Special interests – Dental Extractions and pain diagnosis.
Get to know Michael



Enjoys Reading the (old school) Newspaper




Time with Young Family




Eating his Wife's Homemade Muesli