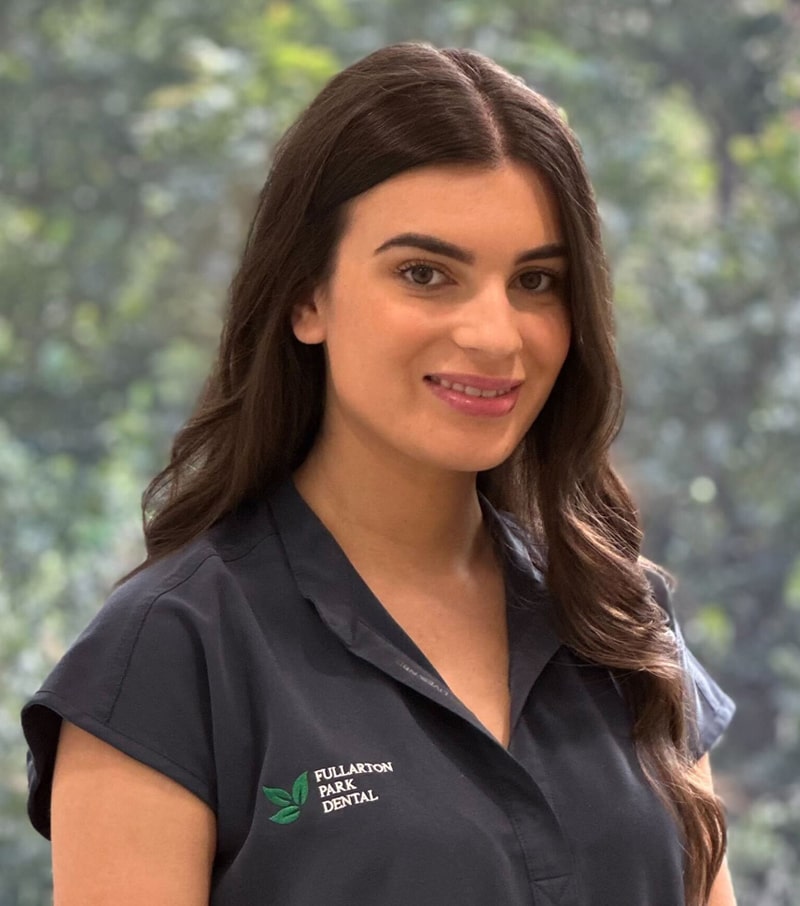 Serena – Oral Health Therapist
Bachelor of Oral Health
Serena is a family girl at heart – a friendly, smiling face always ready to listen and help those around her. Serena has a gentle and caring nature that cuts across everything she does….. The only exception to that being when she gets a bowling ball in her hand at a staff function and her competitive streak gets dialled up to an 11 out of 10! Serena has a super positive attitude and is always willing to give things a try, be it Ten Pin bowling (she won by the way!) or hiking up Mt Lofty with her fiance. We feel very fortunate to have Serena keeping the teeth and gums of her patients in tip-top shape!
Born and raised in Adelaide, Serena completed her Bachelor of Oral Health at the University of Adelaide in 2017. Serena has a compassionate and gentle approach toward her patients, and enjoys treating people of all ages. She aims to provide a relaxed and educational environment, where patients are comfortable and at ease.
Serena believes that prevention is far superior to a cure and focuses on early intervention and prevention, working closely with patients to ensure optimal oral health.
Credentials
Qualification – Bachelor of Oral Health (University of Adelaide).
10+ years experience working in general dental practice.
Special interests – Tooth whitening, intervention and prevention of gum disease and managing the dental needs of nervous patients.
Get to know Serena



Enjoys Travel




Quality time with Family and Friends




Cooking