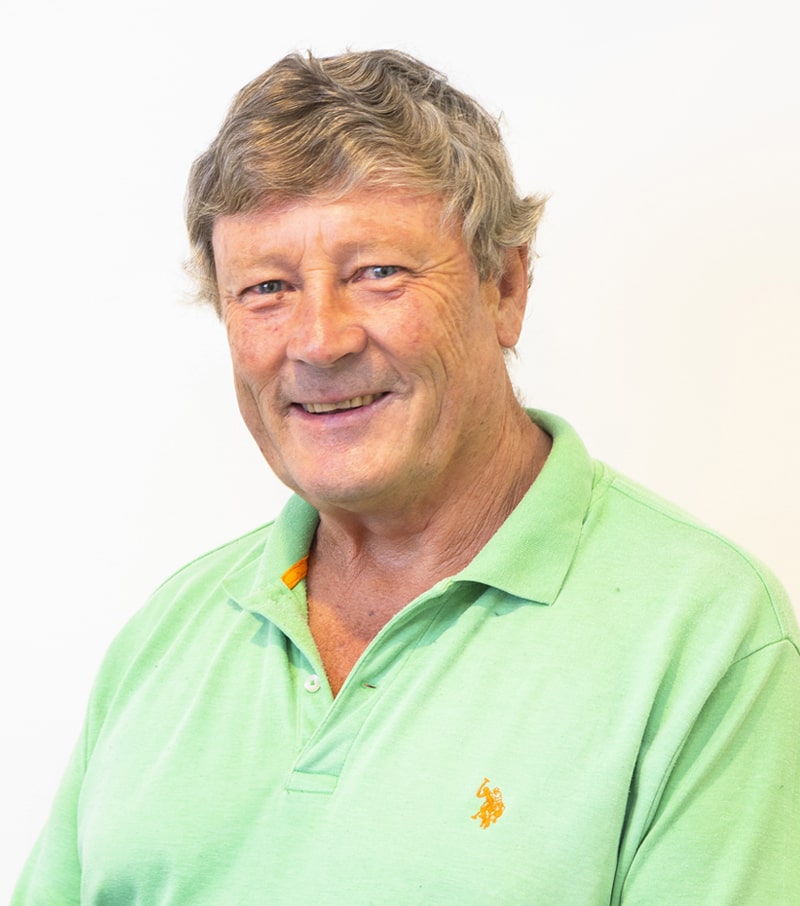 Bachelor of Dental Surgery (Adelaide)
When the story of Fullarton Park Dental is written one day, Andrew's contribution will need its own volume all for itself. This beautiful practice that has served the local community is built on the hard work and caring nature of Andrew, and we are all the better for it!
Andrew is full of good-old-fashioned values of care, concern, listening and goes about his work in a gentle way. Respected by all who have had the pleasure of meeting him, Andrew can be found on the weekends tending to his farm in Inman Valley, spending time with his GP wife Deb and their dogs and farm animals. Andrew is partial to a chat about his farm, his strawberry plants, or his four adult sons. Whatever Fullarton Park Dental becomes in the future, it will only be possible because Andrew laid the groundwork that we have been able to build upon.
Dr Andrew Hinchcliff has looked after the Dental needs of the Fullarton and Eastern suburbs communities for over thirty years and is a graduate of the University of Adelaide.
Andrew is known and respected by his patients for his thoughtful and caring nature.
CREDENTIALS
Qualification – Bachelor of Dental Surgery (University of Adelaide).
Clinical mentor – University of Adelaide Dental Students (previous).
Australian Dental Association member – 40+ years.
Special interests – Smile enhancement and veneers.
Get to know Andrew



Enjoys Tending to his Farm




Spending Time with his Wife & 4 Sons




A keen Cricketer and Footballer for much of his life