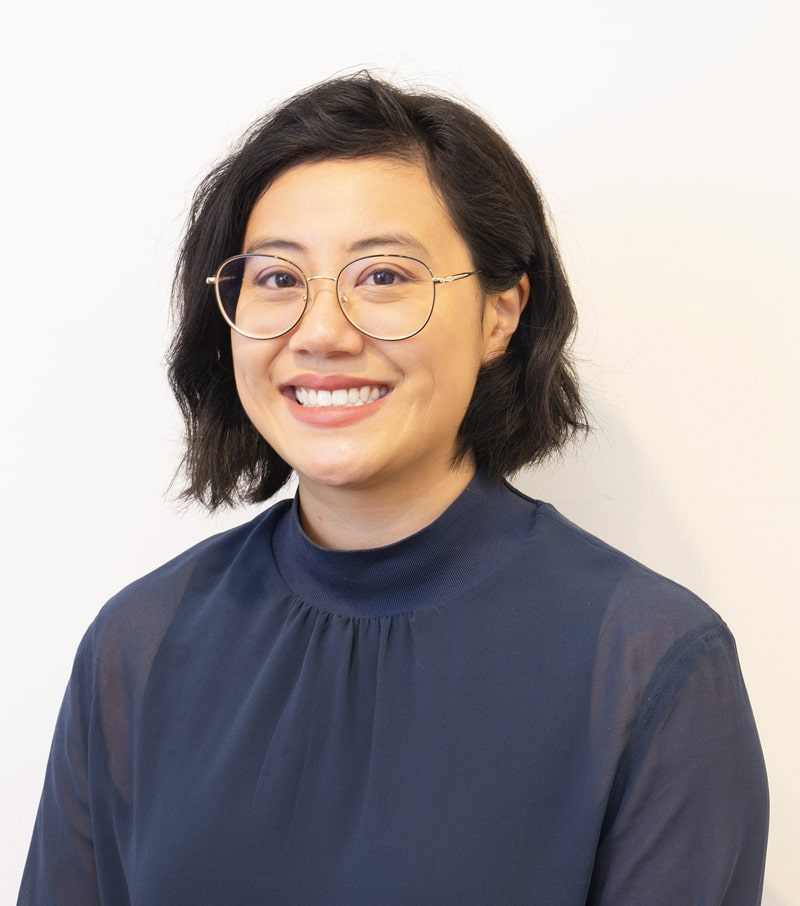 Bachelor of Dental Surgery (Adelaide)
Olivia is one of a kind – Pet lover, funky sock wearer, occasional Japanese whisky connoisseur – we at Fullarton Park Dental are blessed and fortunate to have her work with us. All these little insights about Olivia didn't all spill out at once though, but rather they've slowly revealed themselves over the time she's worked with us. While Olivia's quiet and genuine nature shines through straight away when you meet her, all the little tidbits that make her interesting might not immediately meet your eye. The thing about Olivia is that she puts her patients at the centre of everything she does and makes you the centre of her working world. Olivia takes pride in looking after you as an individual, providing one of a kind, not one size fits all dental care, and if you happen to find out about her dog named Butters as your rapport grows with each visit, all the better for it!
Dr Olivia Lien earned her Bachelor of Dental Surgery and was also awarded The Student Achievement Award in Endodontics from the American Association of Endodontics (AAE) in 2014. After looking after the oral health needs of communities in Mackay, Sydney, and then later Campbelltown and the Adelaide Hills, Olivia has come to join the Fullarton Park Dental team in 2022.
Whether you're 2 years old or 102 years old, Olivia is committed to providing a comfortable dental experience. Her emphasis is on conservative and preventative dental care.
Credentials
Qualification – Bachelor of Dental Surgery (University of Adelaide).
Student Achievement Award in Endodontics – American Association of Endodontists.
National Finalist for the Australian Society of Endodontology's Undergraduate Essay Competition.
Special interests – Aesthetic dentistry and crown, bridge and implant restorations.
Get to know Olivia



Enjoys Time with Family & Friends




Pet Lover




Practicing Wheel Pottery