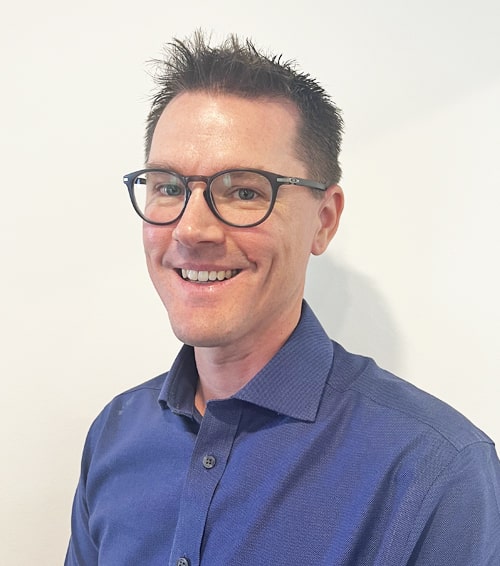 Bachelor of Dental Surgery (Adelaide)
For all round connection to Fullarton Park Dental, Lincoln's story is hard to beat! This was his childhood dentist growing up and while studying dentistry many moons ago Lincoln spent time observing Dr Andrew Hinchcliff. Fast forward to today, and with twenty years of experience looking after his own patients in the Barossa Valley the circle has been completed and Lincoln has returned to Fullarton Park Dental – this time as dentist rather than patient. Speaking of the Barossa Valley, if Lincoln was a wine, he'd be a hearty full-bodied red which goes well with everything. Lincoln is a man of many interests and talents, but he's far too humble to tell you that himself.
Dr Lincoln Fleetwood is an accomplished and compassionate dentist who brings over twenty years experience to Fullarton Park Dental. With a passion for providing exceptional dental care, Lincoln is committed to helping patients achieve and maintain oral health while ensuring a comfortable and positive dental experience.
Credentials
Qualification – Bachelor of Dental Surgery (University of Adelaide).
20 years+ experience working in general dental practice.
Mentorship of new and recent graduate dentists and hygienists as practice principal for 10 years.
Special interests – Rebuilding heavily worn teeth and aesthetics.
Get to know Lincoln



Plays Guitar & Piano




Family Time




Cricket Fan