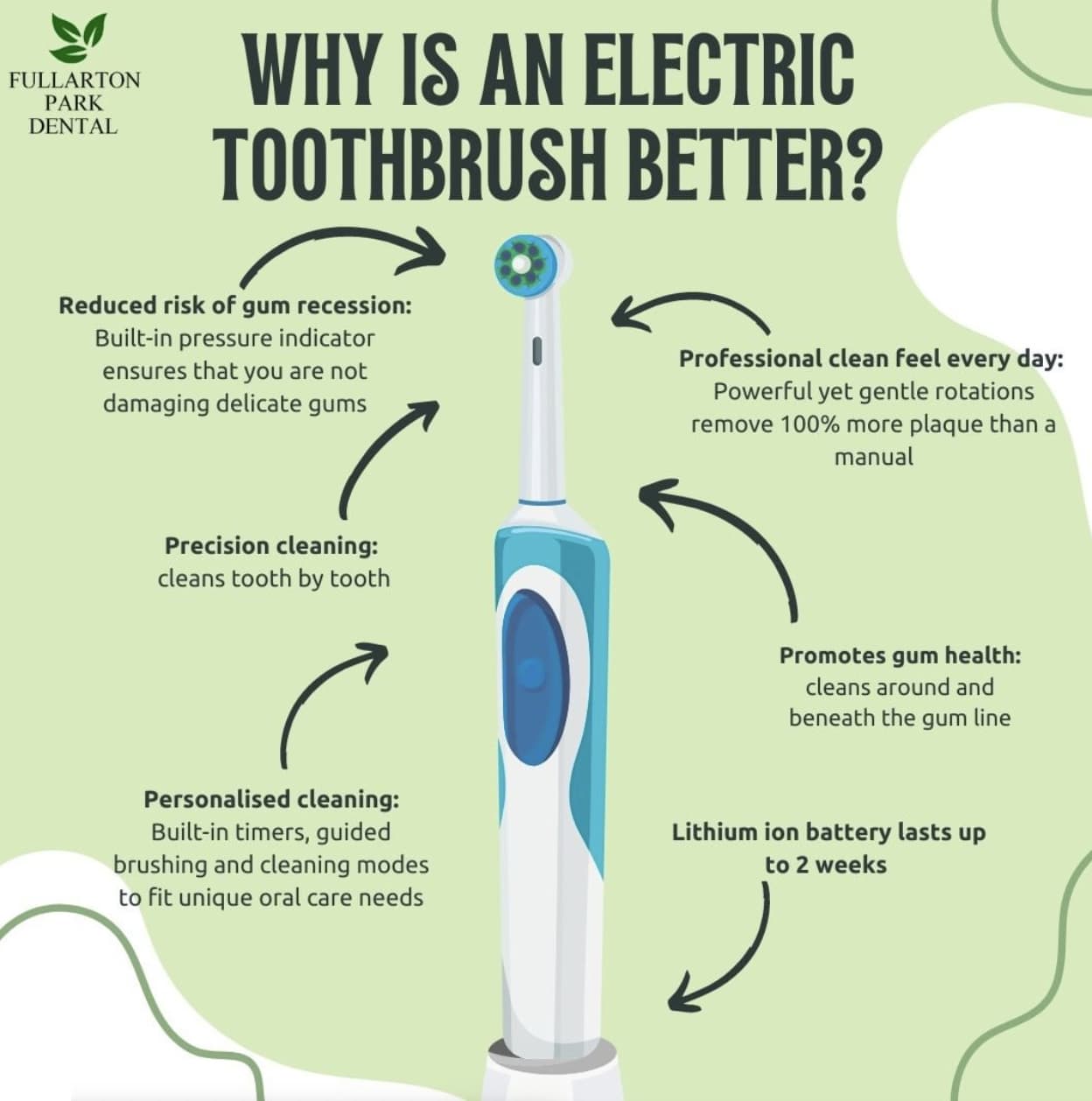 Why is your hygienist so obsessed with electric toothbrushes?!
Well, according to a 2005 study, "Brushes that worked with a rotation oscillation action removed more plaque and reduced gingivitis more effectively than manual brushes in the short and long term.
Manual toothbrushes rely on precise circular motions for effective cleaning, whereas electric toothbrushes provide the cleaning action for you. Once they get the hang of it, many people find this method of brushing easier.
Pick up an electric toothbrush today, and let us know what you think!
Video Transcript
Hi I'm Katy from Fullarton Park Dental.
As a dental hygienist, I ask my patients often what their at home routine is.
Are they using a manual or an electric toothbrush?
This generally leads to a conversation regarding which is better.
Luckily for us the science is in.
And in almost all instances a power toothbrush or electric toothbrush removes more plaque and there's reduced instances of gingivitis.
Some patients are concerned that an electric toothbrush will be too powerful but when used correctly with a light touch and not pressing too hard an electric toothbrush could actually reduce instances of gum recession and toothbrush abrasion.
We understand that this is not for everybody and some might find the sensation of electric toothbrush too much.
And in that case, continue brushing twice a day with a soft manual toothbrush.
However for most people, it's almost always an improvement and they don't want to go back.