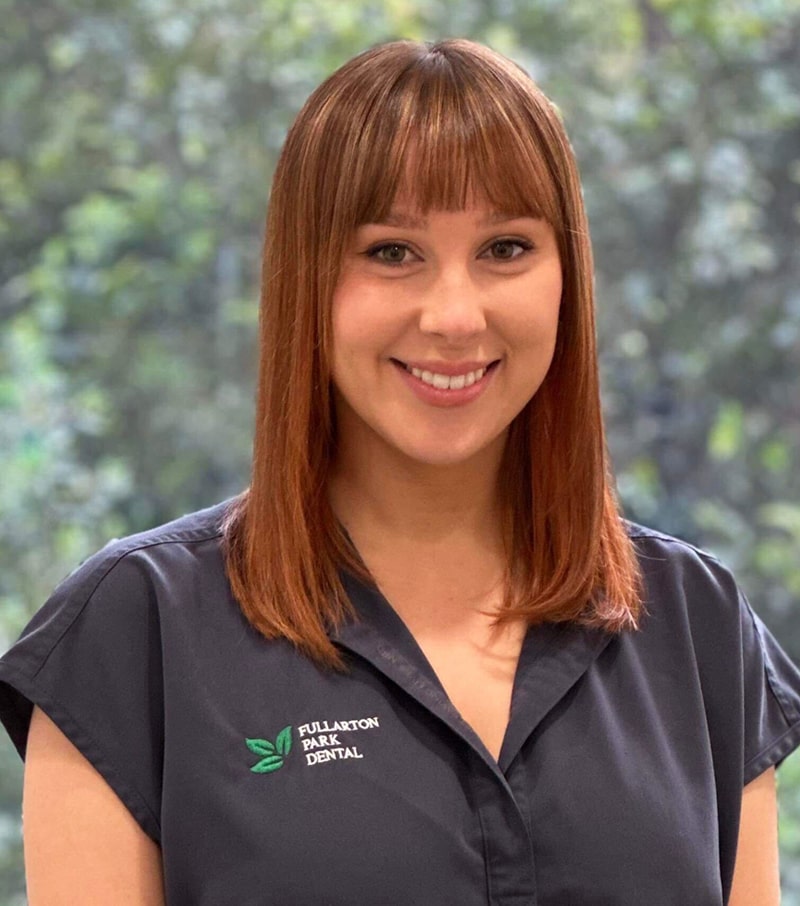 Amy – Oral Health Therapist
Bachelor of Oral Health
Amy is our very own Queen of the Kids at Fullarton Park Dental. There's not a boy or girl in Adelaide who won't leave their appointment with Amy swooning and looking forward to their next visit with her. If they're lucky, they might even get to choose something from Amy's fabled "Treasure Chest" at the end of their appointment…. Did someone say Treasure Chest? Yes, we did. How's that for kid friendly! Make no mistake, behind the bubbly personality lies an earnestness, integrity and deep commitment to providing her patients with the highest level of dental care possible that underpins everything Amy does.
Amy has two fur babies (Dumpling and Dougie) and a soon to be husband Tim. Special talent I hear you ask? Amy has a knock-your-socks-off singing voice, and has performed at plenty of weddings, birthdays and celebrations banging out some favourite tunes with her accompanying guitar.
Amy has been an active member of the dental community for the past seven years, starting off as a dental assistant before completing the Bachelor of Oral Health at the University of Adelaide. Amy has a true passion for paediatric dentistry, ensuring that children and their families are given the building blocks and tools for achieving the best oral health outcomes.
In addition to paediatrics, Amy has a strong passion for special needs care and strives to create a calm, welcoming environment in which those with alternative needs are well supported.
Credentials
Qualification – Bachelor of Oral Health (University of Adelaide).
Worked in paediatrics for 3 years, assisted for complex cases, worked in general anaesthetics at Calvary Hospital and Wakefield Hospital.
Special interests – Paediatric (children's) dentistry.
Get to know Amy



Enjoys Beach Walks with her Dog




Practice Singing




Playing the Guitar